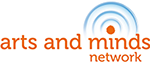 Due to the current lockdown some groups are not meeting up in person or have moved online. Please check the relevant organisation's website for up to date information or contact them using the details provided for each listing if you are not sure.
There are a lots of community arts groups and courses in Leeds that are welcoming to people who have had mental health issues. Many people find that getting involved in a creative activity really helps improve their well-being. Arts & Minds has links with lots of creative groups, courses and organisations across the city. Please click on the pictures below for more information on each group, course or organisation. Or you could use the search tool to find a group that suits you. You could search for a particular activity (eg visual arts, music, drama) or a location that is convenient to you (eg Bramley, Chapletown, Middleton). There are also many online activities and resources to engage with from home. Download the Arts & Minds publication Ways to Wellbeing for more information about what is out there.
"Try something you haven't tried before… experiment and learn new skills so you've something to learn… learning's good for you and it can make you feel better about yourself."
If you are part of a creative group or run a course that you would like to feature on these pages, please contact us.
Search for something creative below. Type in "keywords" that apply to what you might like to do (eg. Choir, Sunday afternoons, city centre).
You can contact Arts & Minds in the following ways:
Phone: 0113 262 128
Email: [email protected]
Post/in person: Arts & Minds c/o 31 Potternewton Lane, Leeds LS7 3LW
Please follow and share our social media networks. All Arts & Minds workers are part time so please be patient and we will get back to you when we can.
Joining the Arts & Minds Network is free! Once signed up you will receive a membership card in the post and we will add you to our mailing list to receive our weekly eBulletins and our quarterly newsletter. We signpost members to creative opportunities that promote positive mental health and we work with local arts suppliers and other businesses who give discounts to Arts & Minds members. Click here and fill in the form to join…