We produce a quarterly newsletter, written by a team of Arts & Minds members, packed with information about creative things happening around and featuring members' poetry and artwork.
Members receive each issue via email as soon as it is published. We also print hard copies of the newsletter – let us know if there's somewhere you think we should place it.
We meet regularly to get ideas and encourage members to write articles for the newsletter.
You can download the latest newsletters here:
"I realised how much taking part helps me to feel connected with others through the arts, as I feel I have difficulty in communicating in other ways."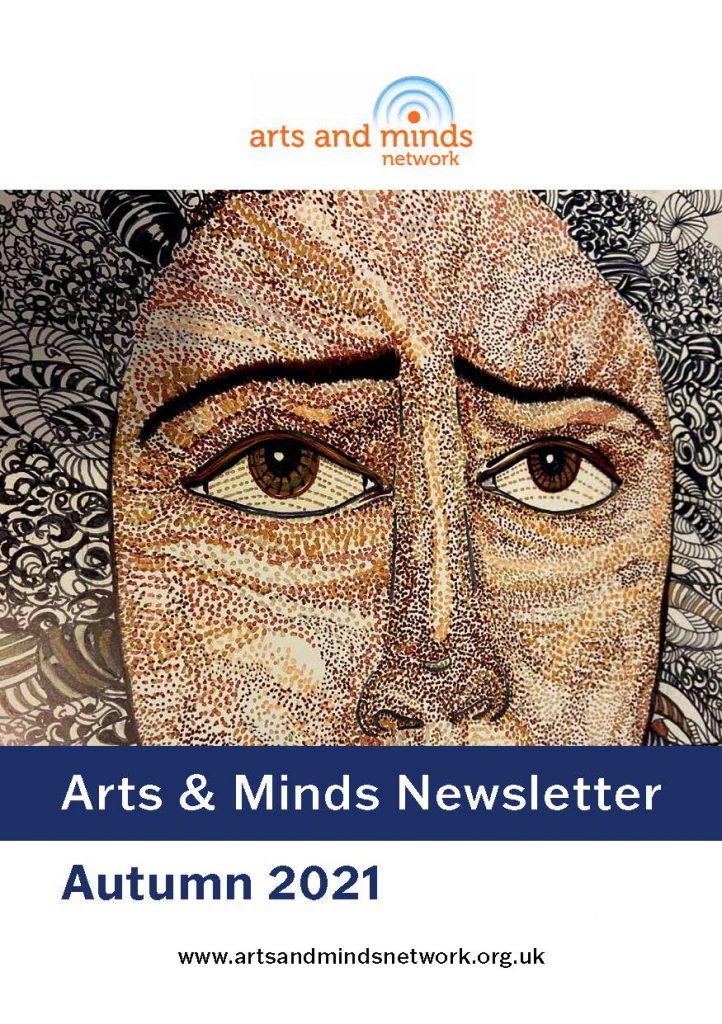 You can contact Arts & Minds in the following ways:
Phone: 0113 262 128
Email: [email protected]
Post/in person: Arts & Minds c/o 31 Potternewton Lane, Leeds LS7 3LW
Please follow and share our social media networks. All Arts & Minds workers are part time so please be patient and we will get back to you when we can.
Joining the Arts & Minds Network is free! Once signed up you will receive a membership card in the post and we will add you to our mailing list to receive our weekly eBulletins and our quarterly newsletter. We signpost members to creative opportunities that promote positive mental health and we work with local arts suppliers and other businesses who give discounts to Arts & Minds members. Click here and fill in the form to join…