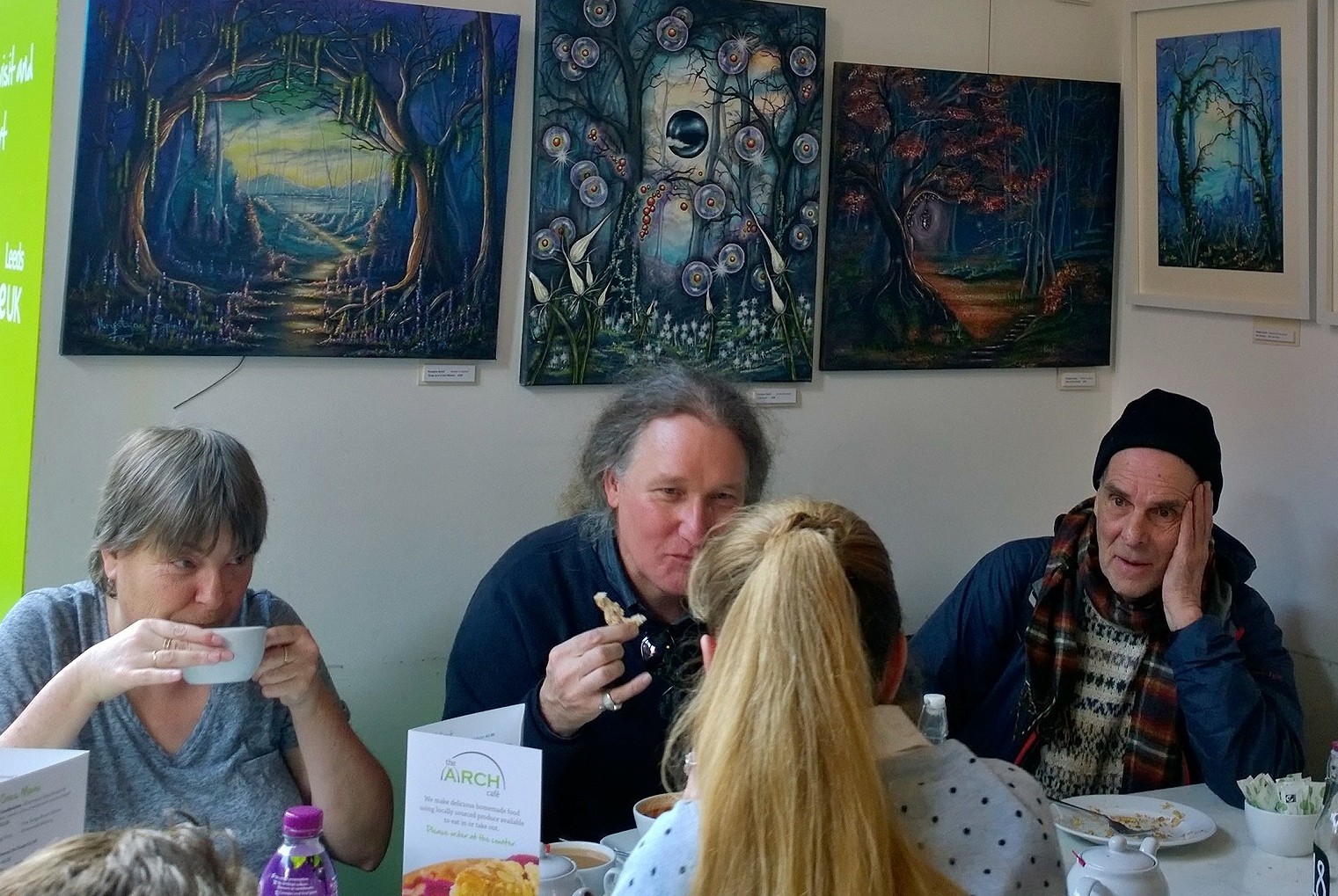 I am low on confidence but passionate about visual art… getting it out there is a real boost for me! I'm not one for pushing myself. Arts & Minds gives me the kick up the a**e that I needed.
The Arts & Minds Network brings together people in Leeds who believe creativity can promote mental well being. We support creative people who have had mental health issues, but we also encourage everyone to be more creative, whether they are using mental health services or not. The network is open to anyone living, working or volunteering in the Leeds area who wants to see the growth of arts and health – including service users, carers, mental health workers, artists, arts organisations and mental health organisations, anyone with an interest in the issues!
Arts & Minds is funded by Leeds & York Partnerships NHS Foundation Trust and works with a wide range of partners. We work in NHS services and in the community to develop projects with partnerships at their heart. For example we founded the Love Arts Festival, a celebration of creativity and mental wellbeing, held every October in Leeds. The festival features exhibitions, performances, workshops, and conferences all programmed with our partners. We were also instrumental in setting up Beyond, a bi-annual festival of learning disability and the arts.
Arts & Minds is a membership organisation – please join us. It's free and it's easy to join! The benefits to joining include:
• regular updates on groups, workshops and events around creativity and mental health in Leeds
• discounts in arts shops
• exhibition opportunities
• membership of our arts support groups
• invitations to events and training.
Arts & Minds is run by Linda Boyles, Jane Mullins and Toby Thomas alongside some amazing volunteers. Please contact us if you'd like to know more.
You can contact Arts & Minds in the following ways:
Phone: 0113 262 128
Email: [email protected]
Post/in person: Arts & Minds c/o 31 Potternewton Lane, Leeds LS7 3LW
Please follow and share our social media networks. All Arts & Minds workers are part time so please be patient and we will get back to you when we can.
Joining the Arts & Minds Network is free! Once signed up you will receive a membership card in the post and we will add you to our mailing list to receive our weekly eBulletins and our quarterly newsletter. We signpost members to creative opportunities that promote positive mental health and we work with local arts suppliers and other businesses who give discounts to Arts & Minds members. Click here and fill in the form to join…