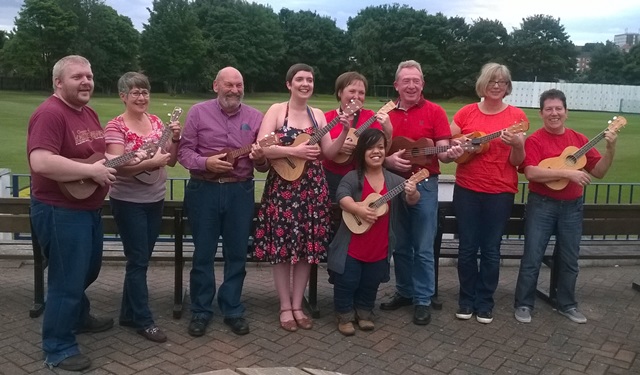 By
Tom Bailey
From Cloth Cat, this course is an introduction to playing the ukulele. This is a fun light-hearted course designed to get complete beginners to music playing familiar songs in a variety of styles. No previous experience needed. The tutor is Jess Bowie.
When: Tuesdays, 7 – 8pm
Where: Bramley Lawn Social Centre, Rossefield Lawn, Bramley, Leeds, LS13 3RU
Costs: £60 / free if you receive means tested benefits
Contact: Ring Mike on 0113 2442773 or email [email protected] to reserve your place. More info online.