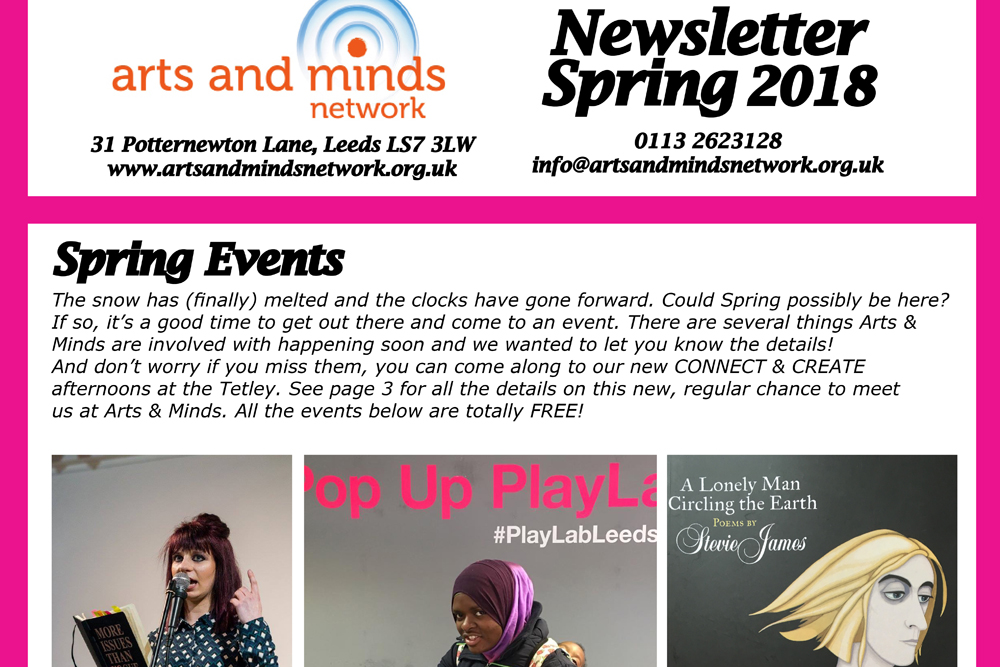 By
Tom Bailey
There's a new newsletter out! You can download it here:
Packed full of the latest news, opportunities and updates around arts and well-being in Leeds.
It's a must read!
Featuring information on: World Book Night/ Spring Playtime at Playlab/ Words in the City/ Love Arts Design Competion/ Beyond Festival/ Leeds College of Music review – and MUCH MORE!