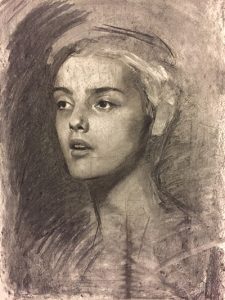 Suman is a self taught artist interested in the psychology of the human mind.
She studied art up to college level then went on to study deformity and impact of this on people physically and mentally.
Her work is not focussed on an outcome, rather marks are made to create a distorted collaboration of tone; focussing on shape and showing the subject from an altered viewpoint.
Her art is influenced by researching old medical journals and x rays and artists such as Rodin and Francis Bacon, fashion designers such as Alexander Mcqueen, and she has a developing interest in underground graffiti artists.