Connect & Create – Monthly Meet Up
July 2 @ 2:00 pm

-

4:00 pm

FREE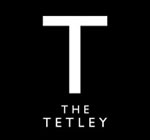 Join us at the Tetley for our monthly Connect & Create meet up.
Connect & Create
Talk    Meet    Make    Drink Tea
Monday 2 July at the Tetley
We started this new, monthly meet-up in June and it was a great success. The idea is to get together to share ideas, meet other people and be creative.
This month: BRING SOMETHING.
What? Well, you could bring a poem. A picture. Something you've made. An idea. Photos. Something you can share with others. A book. A dance? A song!
And if you can't think of anything to bring, just bring yourself.
And this month we're getting FREE posh coffee and cake to celebrate the NHS's 70th birthday!
Connect & Create
The Tetley, Hunslet Road, Leeds, LS10 1JQ
Monday afternoon, 2 pm – 4 pm
2 July
Learning Studio, Floor 2,
The Tetley, Hunslet Road, Leeds LS10 1JQ
For more information contact
Arts & Minds 0113 2623128
[email protected]