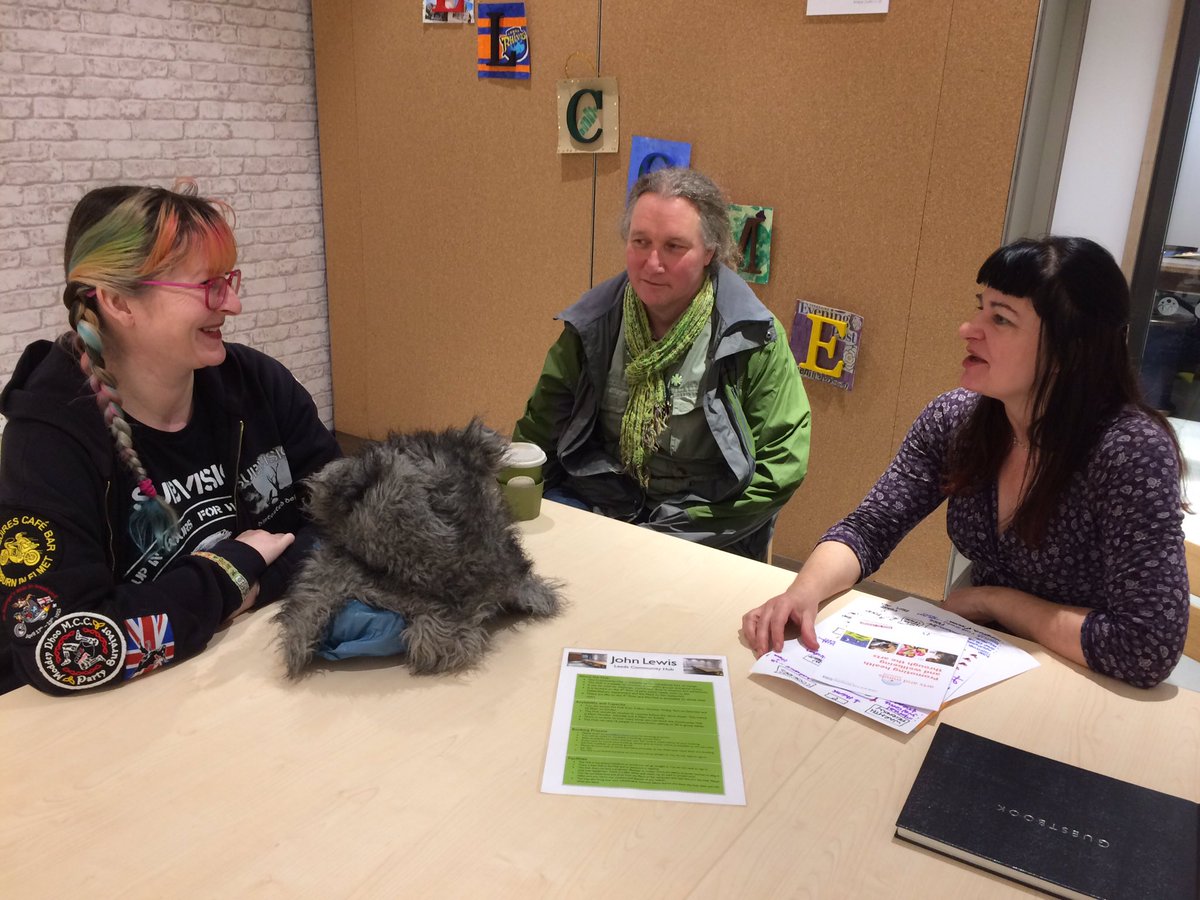 By
Tom Bailey
by Tom Bailey
We love the Love Arts Conversation. We've done it twice now, we gathered around 120 people together and had some great conversations about creativity and well-being. Artists, academics, mental health service users, arts organisations, carers, health workers, students – anyone with an interest. But why can't we do them more frequently? Yesterday we devoted the Buzz Group to talking about this. And here's what we came up with…
We could hold smaller conversations throughout the year, probably quarterly.
We could have them at a variety of places and at a variety of times, each one for around 2 hours.
These would be free to attend.
The conversations would feature something to inspire us: it could be showcases of interesting projects, or a short talk by a creative person about their art.
There would be plenty of time for discussion.
The events would be a mixture of formal and informal conversations. We'd let people keep talking after the event if they wanted to!
Each event would present the group with a provoking question that could get us thinking. Or there could be themes.
We want the conversations to be welcoming to everybody. A few of us will commit to making sure people feel supported and welcomed, and we'll work out a way that no-one feels too awkward. We want a relaxed atmosphere.
The whole point is for people to feel that there are other people out there doing similar things, that they have the support of a creative community in Leeds. We want to give people the chance to make connections and help people build their skills and confidence.
We don't want to replicate whats already happening!
There will be a schedule made available way in advance so everyone knows what's happening.
The conversations will take place at accessible locations around Leeds, not just the city centre.
The events will be creative and fun. But also relevant and useful.
We'll look at creative  ways to include NHS workers and service users.
The conversations will be around arts and health – but this description is very broad. We'd try to surprise you!
I think we can probably work together to come up with 3 or 4 events over the next year, starting in the Summer. We'll definitely do one in October as part of Love Arts 2017. I think it would be sensible to set up a Conversation Planning Group to help make it happen: choose what we talk about and who is invited to speak. And we'll be sending email round to get your thoughts on exactly what you want. Watch this space for more details on this soon! Meanwhile thank you very much to all of you who came to the Buzz Group.