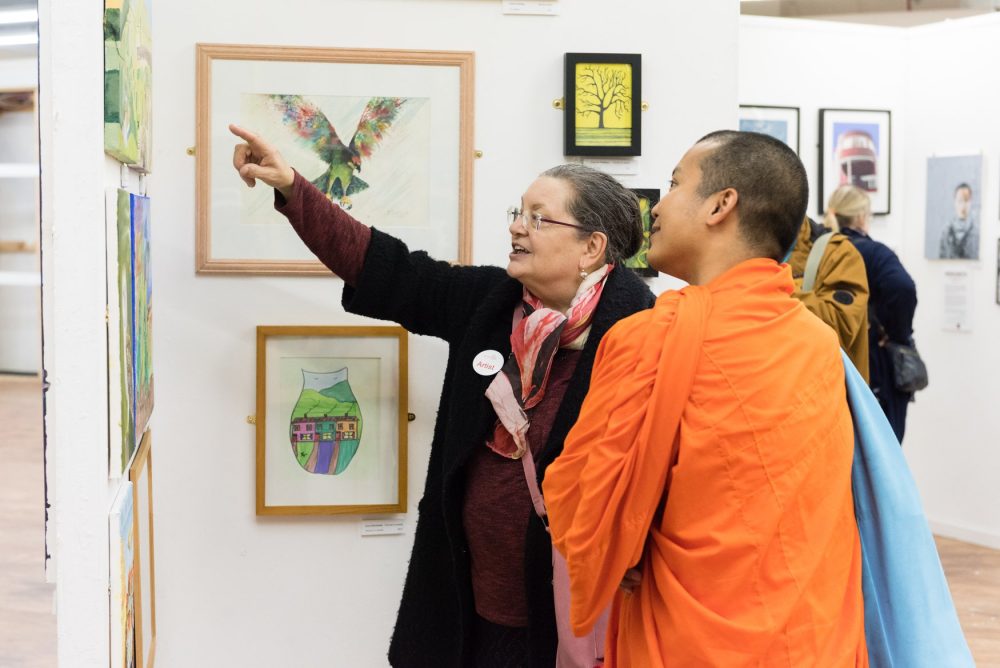 By
Tom Bailey
The Arts & Minds Annual Exhibition is coming to the St John's Centre soon – and we want you to be a part of it. We're looking for a team of people to curate the exhibition. The idea is to learn skills about how to put an exhibition together. You don't need any experience, just an enhusiasm to learn and an interest in art.
Louise Atkinson from Curator Space will work with you to make decisions. You'll be responsible for the  layout of artwork and how it is shown. You'll make decisions about labelling. And you'll work with the Hanging Team to make sure the artwork is displayed just how you want it.
It's easy to apply to be part of the team, just email  [email protected] with the following information:
Name
Contact Details
About 100 words on why you want to be part of the Curation Team
We're looking for up to 8 people. We'll let you know you're part of the team on Wednesday 22nd May. Ideally we are looking for:
existing Arts & Minds members
people who live in Leeds
People who've been involved with Arts & Minds events and exhibition before
People with a passion for art!
You need to be available on the following dates:
Wednesday 29th May 11am – 3pm – Preliminary Meeting
Tuesday 4th June, 10am – 4pm – Curation Day
(There are other dates that are key but these are the essential ones)
If you need more information, please let us know
THE DEADLINE TO APPLY IS MONDAY 20th MAY, 5pm