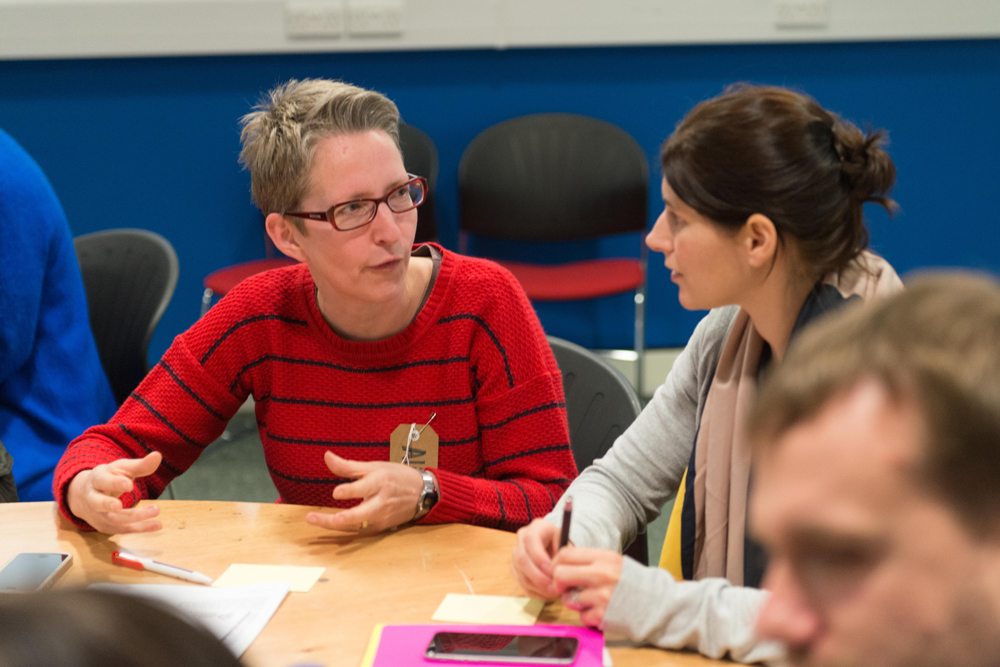 By
Tom Bailey
by Tom Bailey.
Network is a dreadful word.
"I like to network." "Come to our network meeting." "Let's set up a network." I can't be alone in thinking that the word comes loaded with negativity. It's management speak. It's jargon. Someone for whom I have great respect once told me I was "a good networker". "Rubbish," I said. "I hate networking." "But you speak to anyone, you know lots of people." "Oh, I speak to people. But I hate networking." The word drips with insincerity. I don't want to be a smug schmoozer.
I even tried to drop the word "network" from "Arts & Minds Network". But we'd just had a new logo designed and couldn't afford to commission another. I suppose I must face facts: Arts & Minds is a network. But all that means is that it's a collection of people united around a common cause: creativity and mental well-being. Maybe we're a "community". That's almost as bad as "network".
I don't mind what a network means. It's brilliant. You can do loads more when you're working together, when you know people who have similar interests. I'm no good at working alone; the more the merrier. I've really enjoyed running the Love Arts Conversation, a conference-type event that brought lots of people under the same roof to discuss issues, ideas and get inspiration. At the risk of offending you with another annoying word, there was a good energy.
However, it's not enough to feel all warm and fuzzy for a day once every couple of years. Arts & Minds should be getting people together more often. Giving people the chance to meet each other and perhaps plot the next fantastic art project. Or find out what others are doing and become inspired in their own work. So let's do something similar to the Love Arts Conversation. Smaller but more frequently. To bring together anyone with an interest in creativity and mental health. To encourage arts organisations and health people to work together. We could call it a "network meeting".
Aaaaaaaaaaaagh!
Ok, so we're not going to call it that. But what should it be? Who should be there? What should we do? What's the point? Why bother when Trump's going to blow us all up anyway? Sorry, ignore that last bit. What I'm trying to say is that we need a bit of help to make this happen. To make it not rubbish. To make it something people want to come to. To be honest, I don't even know what 'it' is.
So lend us a hand will you? Let us know your thoughts. Come to our Buzz Group. Email me. Let us know what you would do. After all, we're supposed to be a network.
NB The picture accompanying this article is of two amazing people: Alison McIntyre and Leanne Buchan, at the Love Arts Conversation 2016. They're having an interesting chat. But are they networking…? Photograph by Mat Dale.